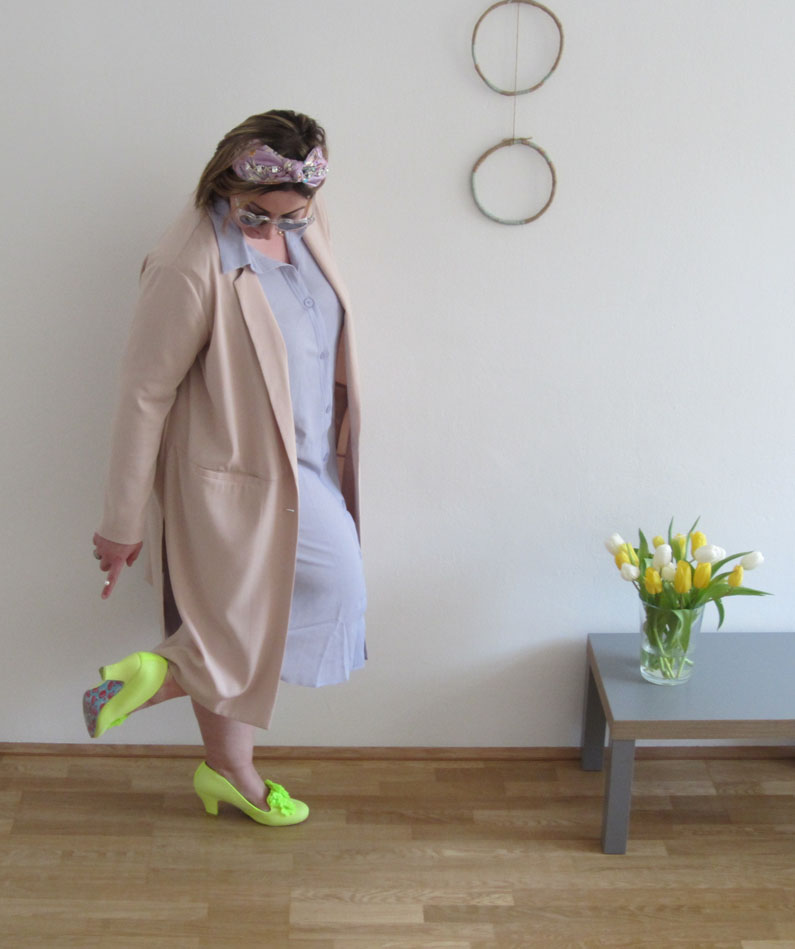 Helloooooo buns! Welcome!
This was an intense week, but here I am with a new dress! (and more...)
Today we have the all-time classic, simple, boxy, Button-up Dress! This one is by Monki which I looooove!
This dress is available in so many different colors but for my Neon Yellow Pumps I wanted this pale lavender hue (in their campaign they even match it to neon nail enamel). I got this dress in size XL and let me tell you few things about it. I bought the exact same dress months ago in black and I wore it SO much! I am so happy about this dress cause mainly I could do so much layering with it.Cosy chunky knitwear, sleek pants, oversized sweatshirts.  And of course when I saw online this new color I thought "Oh that's my favorite dress, it should be the perfect match!"
So I bought it and here I am trying it. The thing is that is very common the same fabric to look different in different colors,and what I mean by that is this dress being kinda see-through, you definately need an undergarment to wear it in a sunny day. Also I feel that for my body type, XL is ok only when I layer it with another piece above. The fitting just wearing it solo was not ideal for me, I could happily size-up. But overall I love the length, the color, the material.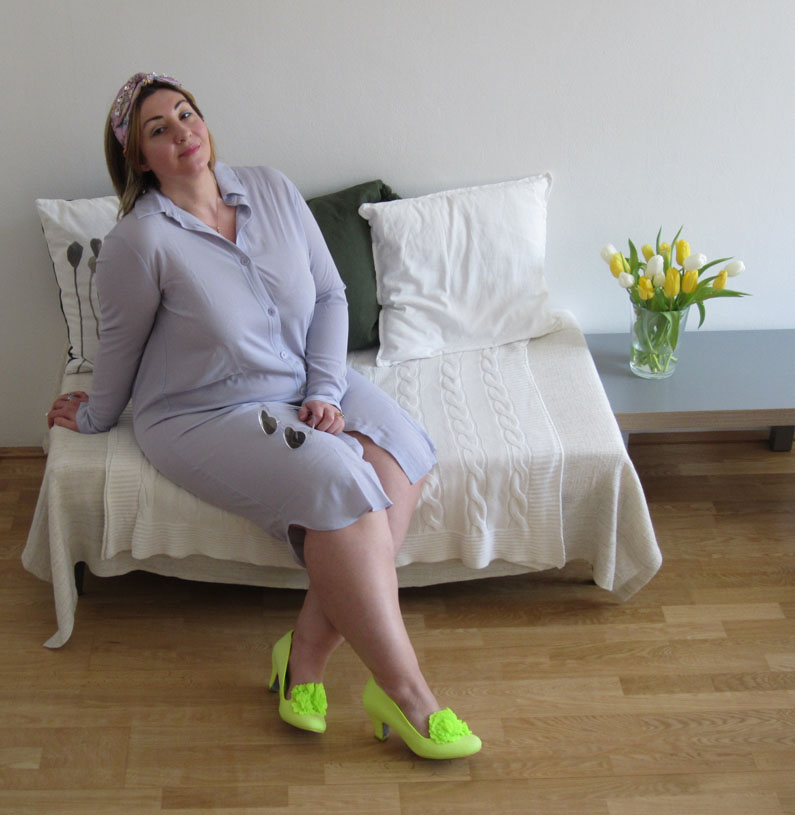 While trying to accessorize the outfit I went into UrbanOutfitters to find a specific yellow belt that I saw there few weeks ago (I should have bought it back then cause it was sold out by now but they still have it online) BUT I came across to this amazing pair of Heart-shaped Sunglasses and to be honest lately I was flirting a lot online with similar sunglasses. Soooo I thought "Heeeey let's try a different approach". I grabbed my new hearts and now I had to find one more piece to complete the outfit.
I was thinking of earrings or a huge piece of statement necklace and I went into BIKBOK. There I found my Glooooooorious Headband <3 <3 <3 Unfortunatelly I couldn't find it online for you but they had more of them at the store at MariahilferStrasse. This headband is maximal and has gems and the color was perfect for the outfit and I believe it styled the whole outfit together.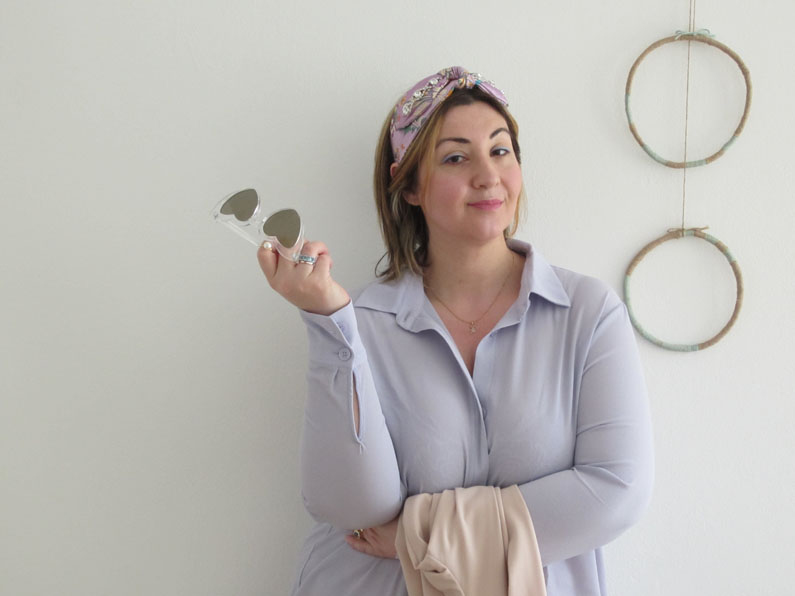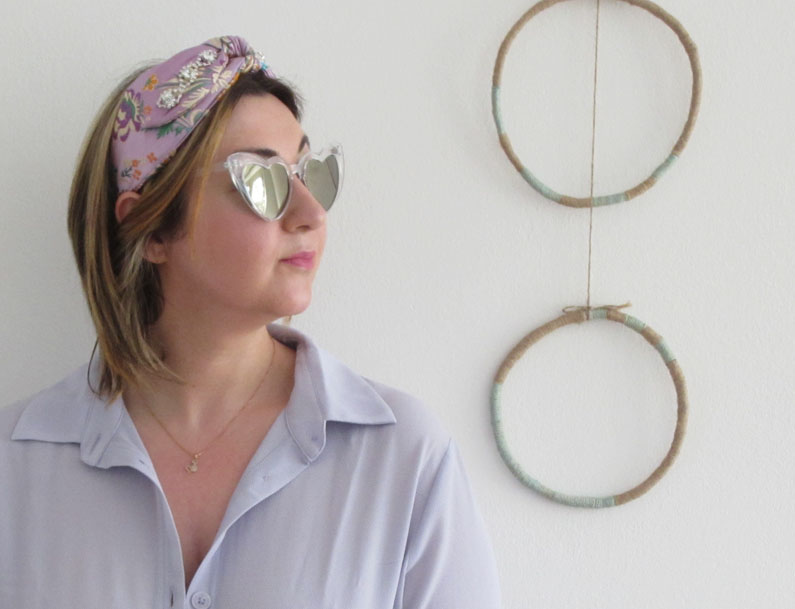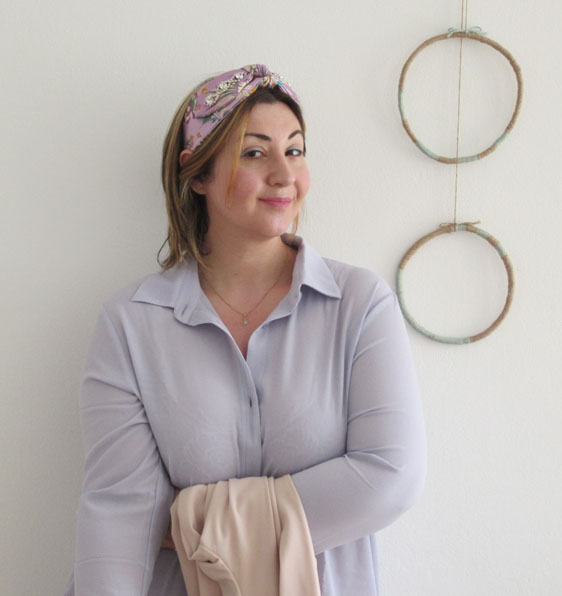 Backstage:
This week I also went to ZARA cause I saw online few new entries and I wanted to try them on.
I found this white dress in size XL but either I need XXL oooor I could stop eating for the next few months till the baptism 😛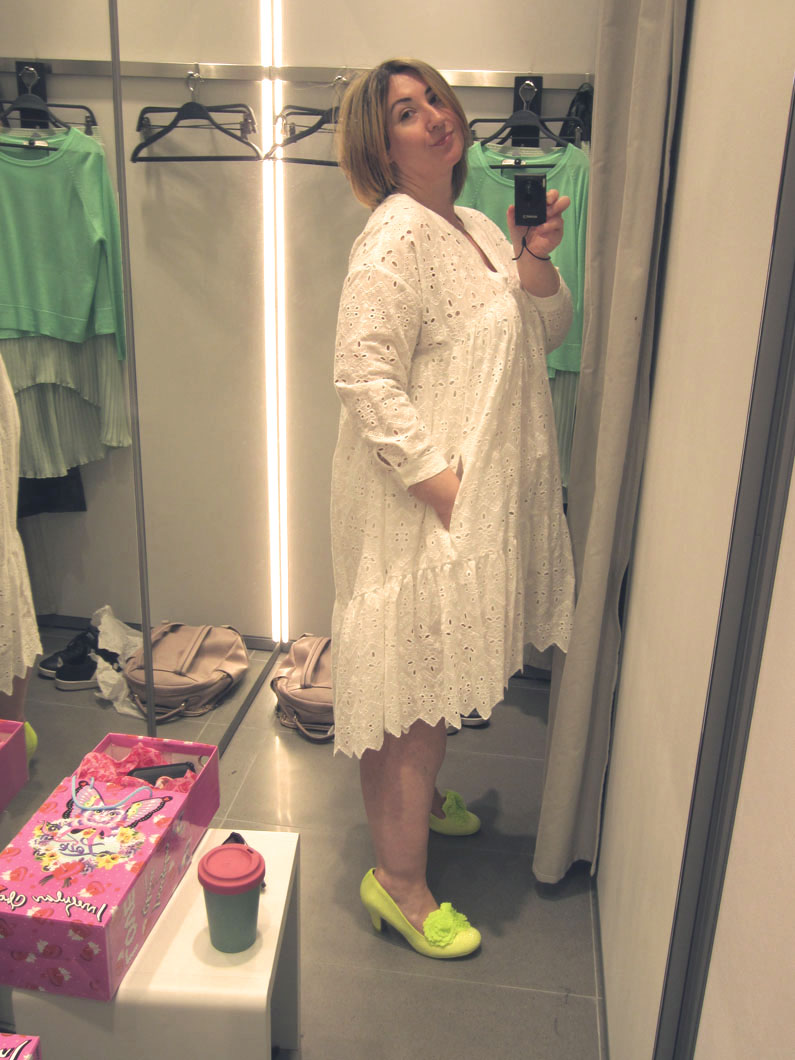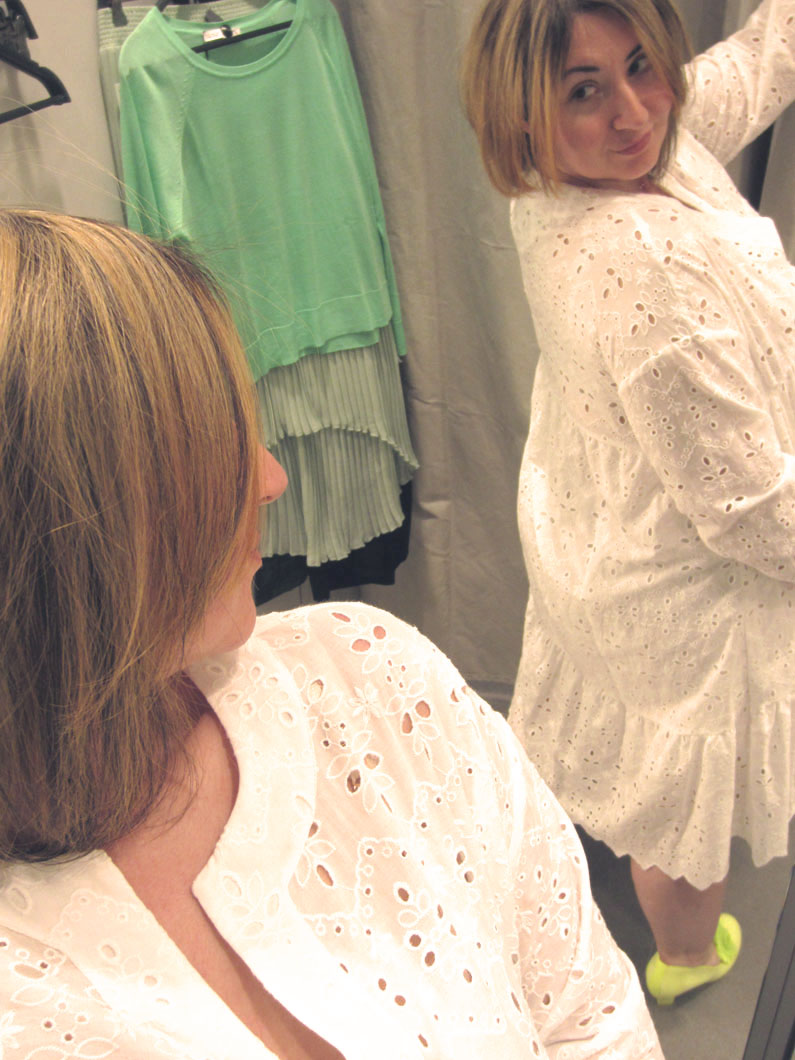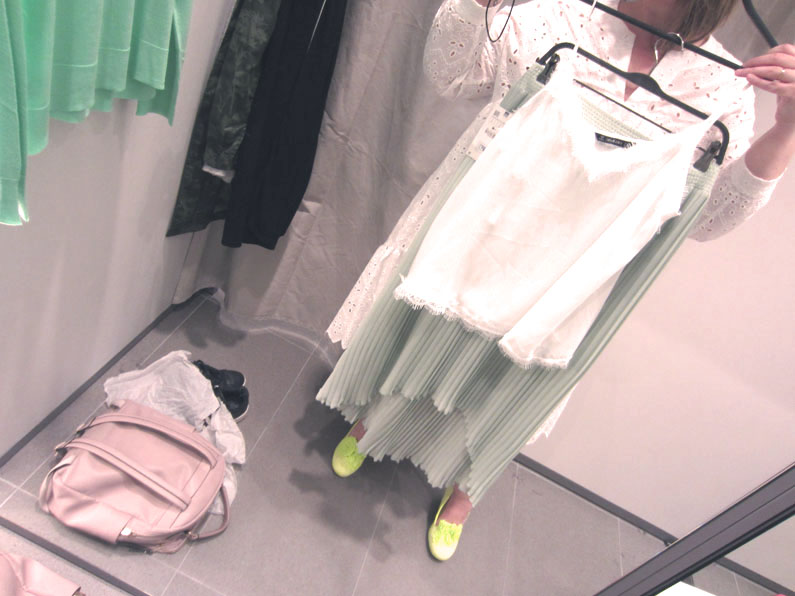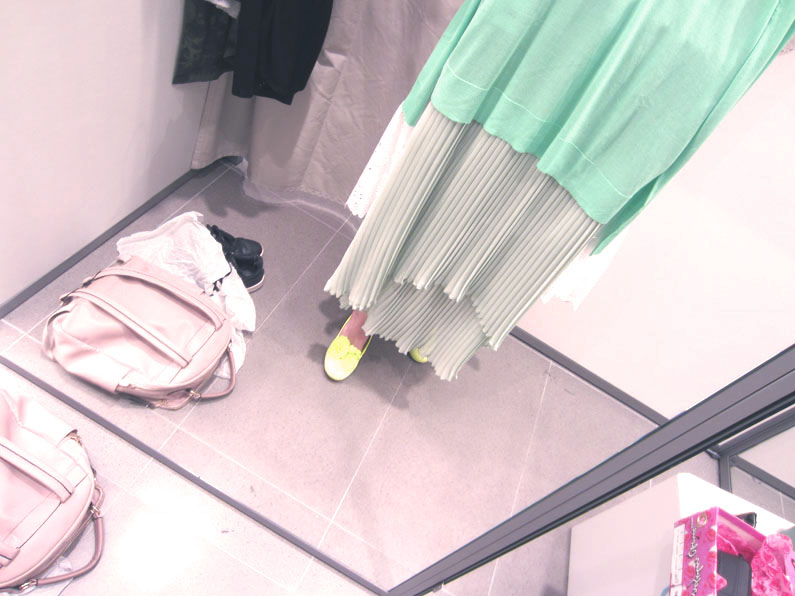 Sooooo, this is pretty much what happened this week. I have already ordered my next dresses and hopefully they'll be here next week 😛
I would appreciate your opinion and let me know what you think of the dresses so far!
Also if you've accidentally found a dress for me please let me know 😛
You can follow me on Instagram at fun_hun_bun, join my page on Facebook FunHunBun, and you can always subscribe to my blog ang get small notification msgs everytime a new post is up!
Thank you for reading me and see you next week with a new dreeeeess!
Good vibes to you all!
Byyyyyyye!