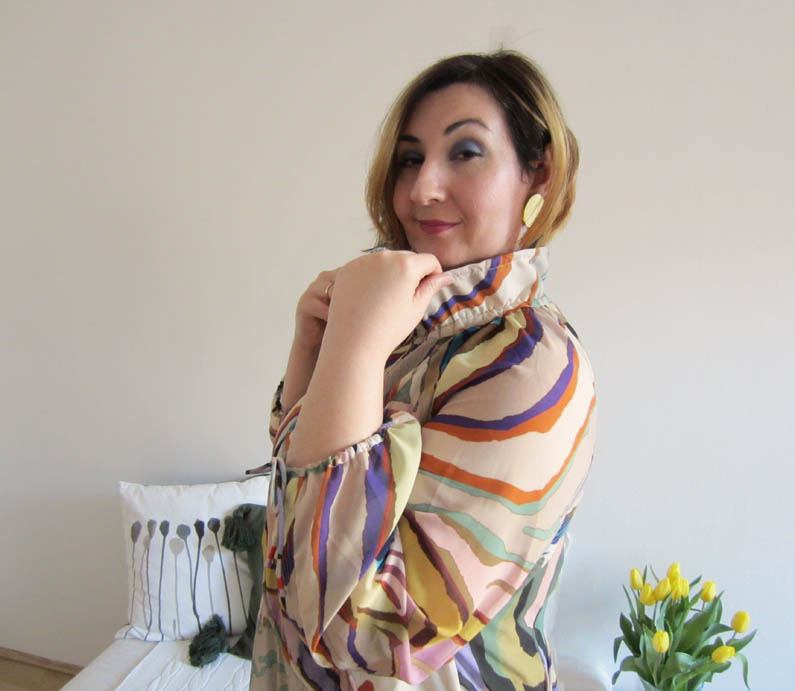 Helloooooo buns!! Welcome!
Today it's the day after the Easter Day here in Austria, which means Egg Hunting, lots of colored eggs, bunnies and Spring!
Now tell me, would there be any other moment more iiiiiideeeal than this for me to present the next dress??? I say NO! Sooooo the Dress Hunting *wink* brought me a Multicolored Pattern Dress *wink wink* ! From me to you all, myyyyy hunbunnies! *wink wink wink*
So this is another H&M Dress ( I know, I love H&M and sorry I'm not sorry 😛 ).
It's from their Studio Collection which in general has amazing pieces. Now you might ask what their Studio Collection is. Well according to their campaign "H&M Studio is a collection of seasonal key pieces created by our dedicated design team. This spring, we invite you to a dusty desert adventure where utility styles meet decadent luxe. It's a thrilling combination of sunset-ready statement pieces and effortless, yet endlessly chic, wardrobe staples."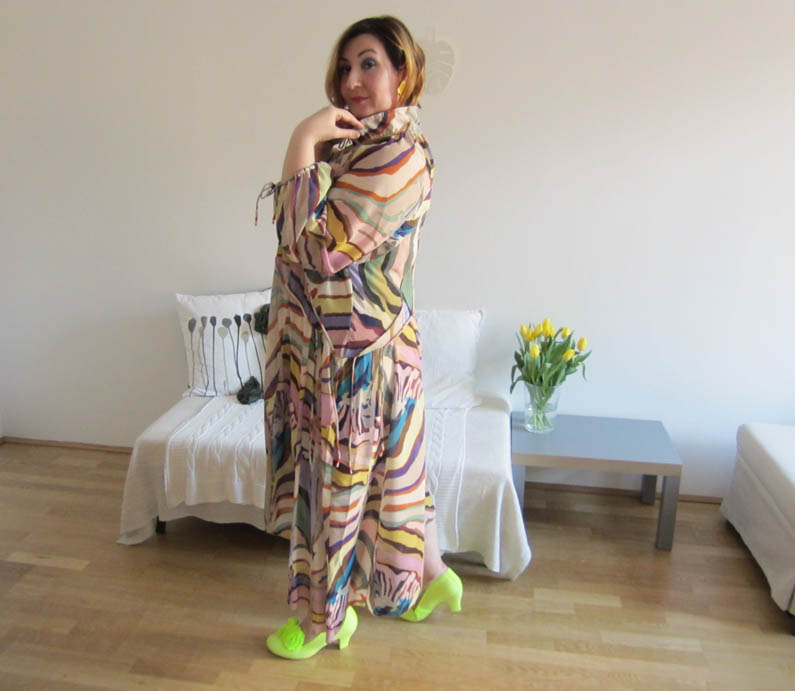 Now, as you might notice on the site, the price for this dress (149euro) is a bit higher than the ones we are used to see by H&M. But once you get the dress in your hands you can tell that the fabric's quality isn't cheap, the stitching is very well-made and the pattern is mesmerizing. It's made of crêped chiffon and its design is very unique!
And let me tell you, I really hunt this animal print dress down haha!
I first noticed this dress back in March, when H&M presented their S/S19 collection to Vienna's central shops. Let me tell you, it was love on the first sight for me. The pattern is AMAZING, the animal print's colors are sooooo unique and the dress's cut is what I love for my sillouette, airy and light!
Soooo I got online to check the available sizes but the Dress appeared SOLD OUT  in every different site I was logging in! I couldn't find it anywhere! I tried the german,the UK, the greek online store but noooo luck at all 🙁  Then I went to all the 6 H&M stores I know around here and I managed to find only one piece in a smaller size, I think 40. Yes, of course I tried it, and because it's airy it did fit but looked bad on me so I didn't buy it and I was saaaad,but almost setting my mind off of it.
And theeeeen, after a week or so, while scrolling down H&M's page I saw the dress! Available! On size EU46 (US14  UK18)! Yeah it's not my size (EU48, US16 UK20) but I HAD TO try it, the design looked so airy and there was a good chance it fitted well!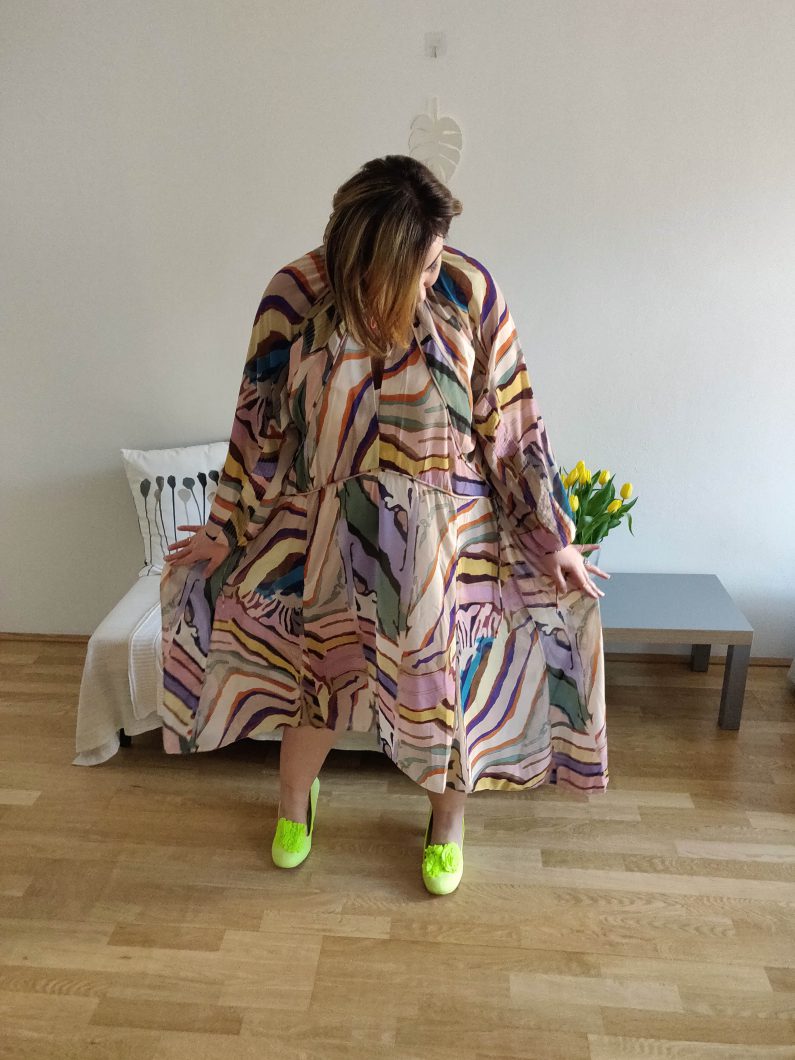 You can see on the pictures how it fits, its length is perfect for me and the assymetrical hem's cut makes it look so cool and breezy when you move, which is everything I wish for a summer day!
I really love the neckline, it's deep but there is a small button on the middle of it so you can either use it or leave it open and loose. There are two pairs of fabric strings around the neckline so you can either bow-tie them and the dress has a ruffled turtle-neck, or leave everything loose and feel sexy, breezy and all 😀 There are more of those fabric strings around the dress on such spots that you can actually adjust or alter dress's shape and design! Very cool if you ask me! Well done H&M's Design Team! <3 <3 <3
Now, you still need an underdress with this dress so I used this one I bought by H&M (in size XL), and I'm very happy with it.
Another fact is that this dress is such a statement piece by itself that you really don't need to wear earrings, necklaces or bracelets! I tried a thin leather braided belt on it but it didnt work for my body, or at least that's what I think 😛 But I really don't mind wearing just the dress and no accessories at all. Maybe a cocktail golden ring? And if you ask me I absolutely adore this dress's pattern and colors  matched to my Neon Pumps!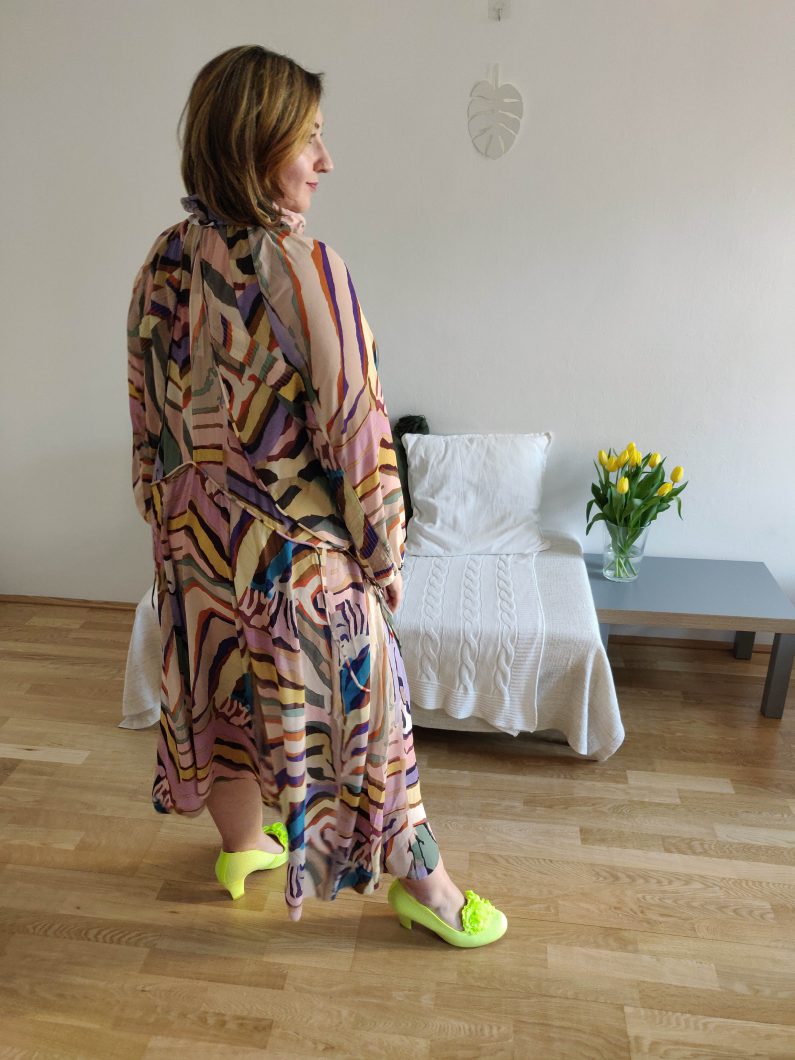 Actually, I need help with this one.
Me? I love the pattern and the design, and the feeling wearing this dress is veeery pleasant BUT NOW
a) my mom and b) Stergios aren't that excited about the way it fits.
a) My mom was excited when she saw this dress online (yeah the model looks amazing wearing it, I know) and she even wanted to pay for it, and she was looking  for it online non-stop just in case it pops on an H&M site. Now that she saw me wearing it she feels less enthousiastic hahaha. There is something that doesn't fit that good on me but she can't tell what.
b) Stergios at first was like "oh well"  and when he saw the price was more like "uhm are you 100% sure and excited that this is the one you like?" hahaha 😡
And here it's me now having second (and third and fourth and 149th) thoughts about it 😛
What do you think??? I'm actually sending SOS messages here 😛 Please let me know what you think (good or bad)  by leaving a comment bellow! Do you like it or do you think I should keep looking?