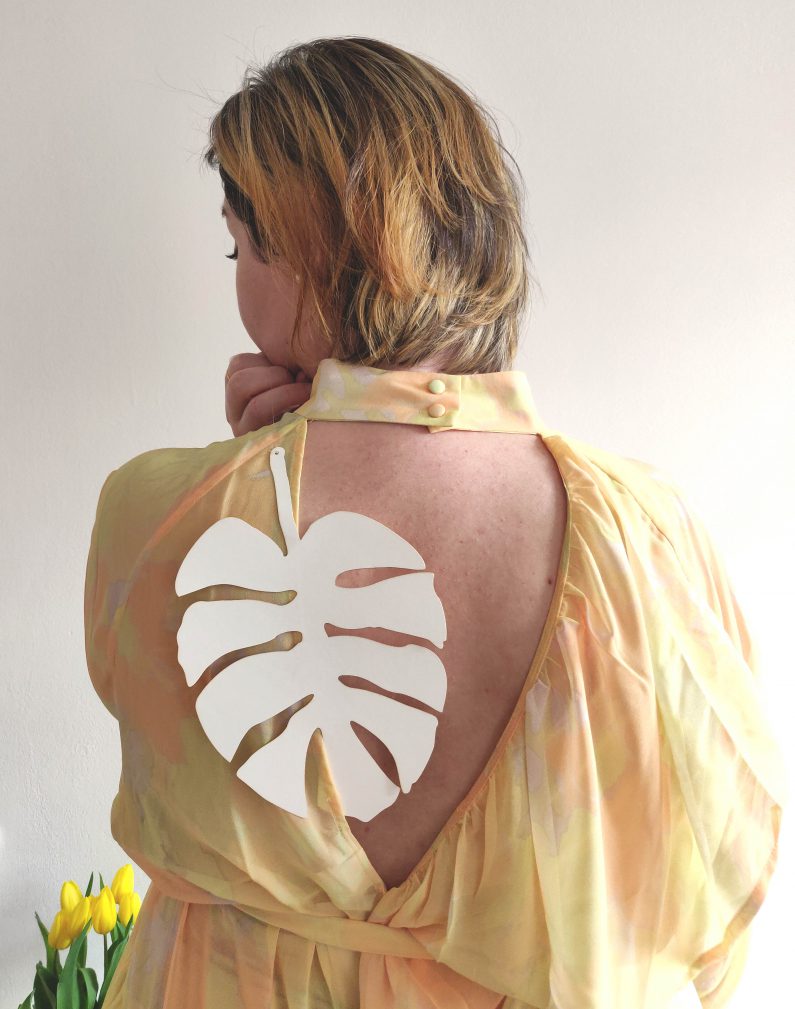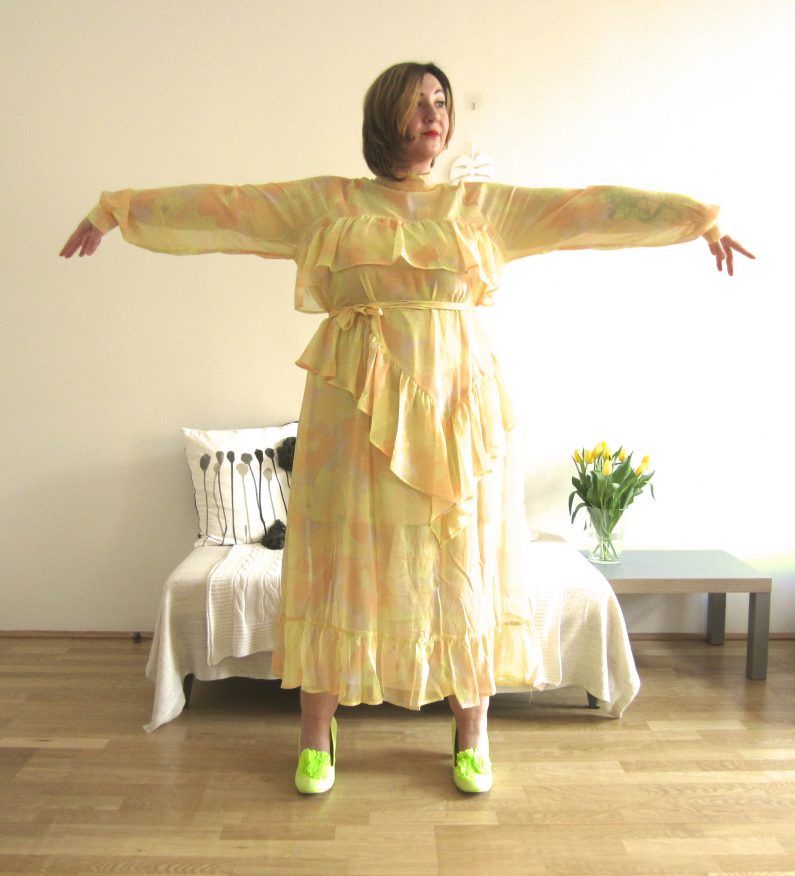 If you are not familiar with ASOS I will tell you what I know and what I've noticed so far about ASOS. It's not a sponsored post so it's just what I know and what I've experienced by trying out their clothes.
Basically ASOS has a variety of Designers to choose from but they also have their own designs labeled 'ASOS'. They also do great sales up to -70% occasionally which last long, and they have a CURVE Line as well as a TALL Line and a PETITE one. So they try hard to help any kind of bodytype to find the perfect garment. And they have a very realistic and respectful Return Policy, you buy- it doesn't fit- you send it back with no charges at all- you take a refund.I REALLY love and appreciate that because when you shop online you are never sure about sizing, especially when there is a variety of designers to choose from. So they have a very nice size guiding system where you can write down your measurements but you can also write down what size you are in different famous designers and they even ask more detailed questions for you to answer related to how your body looks like, bigger thighs, average bust, etc etc. You should definitely try it if you decide to shop with them.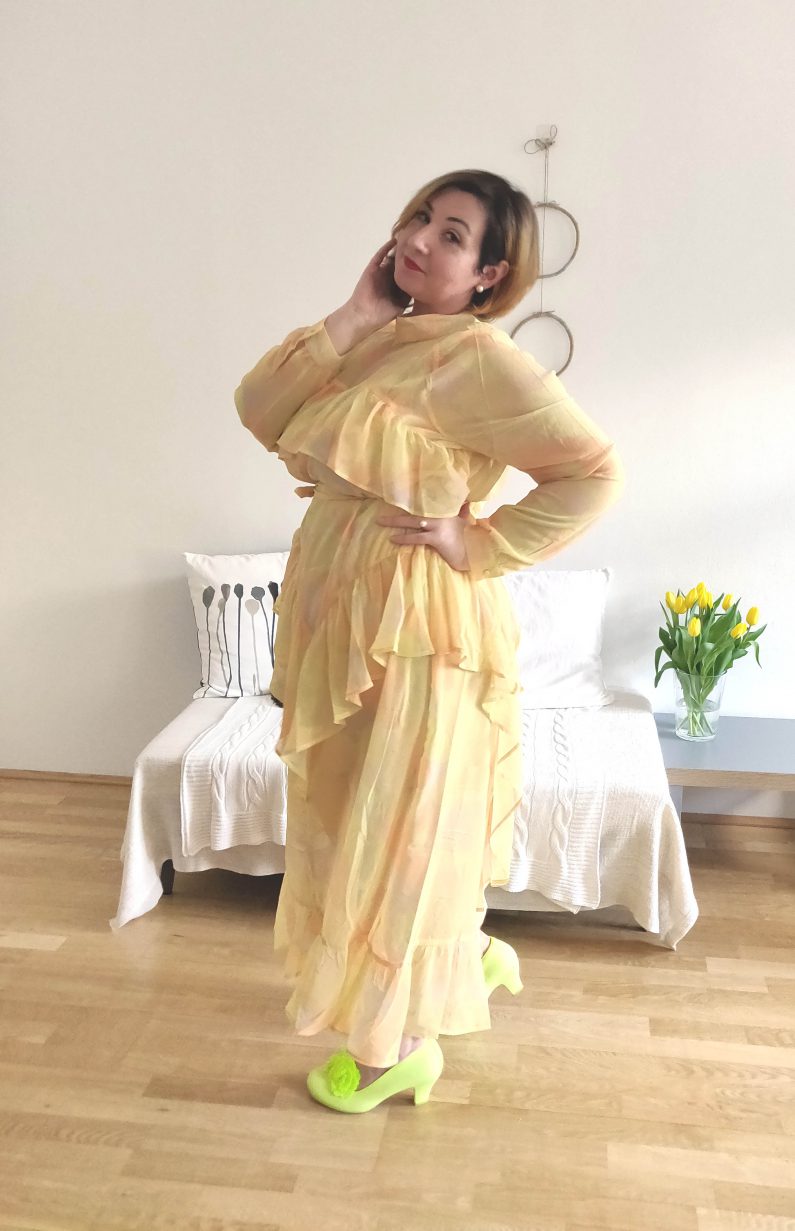 So,I should order this dress in a size 48 (EU) but it wasn't available and I really wanted it so much so I thought to give it a try and buy the size 50 because I was feeling lucky...Well, I wasn't 😛 The dress is too loose and it is ruffled in that way that is not possible to alter it 🙁 . It's SUPER see-through and there is no undergarment coming with it so you need to buy your own. I like though how etherial the fabric is, it is sexy 😛 And of course because its back is open (I was really fond of it) you can forget your bra. I know that I said 'no backless dresses' but when I saw the model wearing it on the pictures, the back cut wasn't that deep as it actually was on me, reaching my waist. Soooooo unfortunatelly I can't use it for my Project. Also the dress was on sales and the price was great compared to the starting price.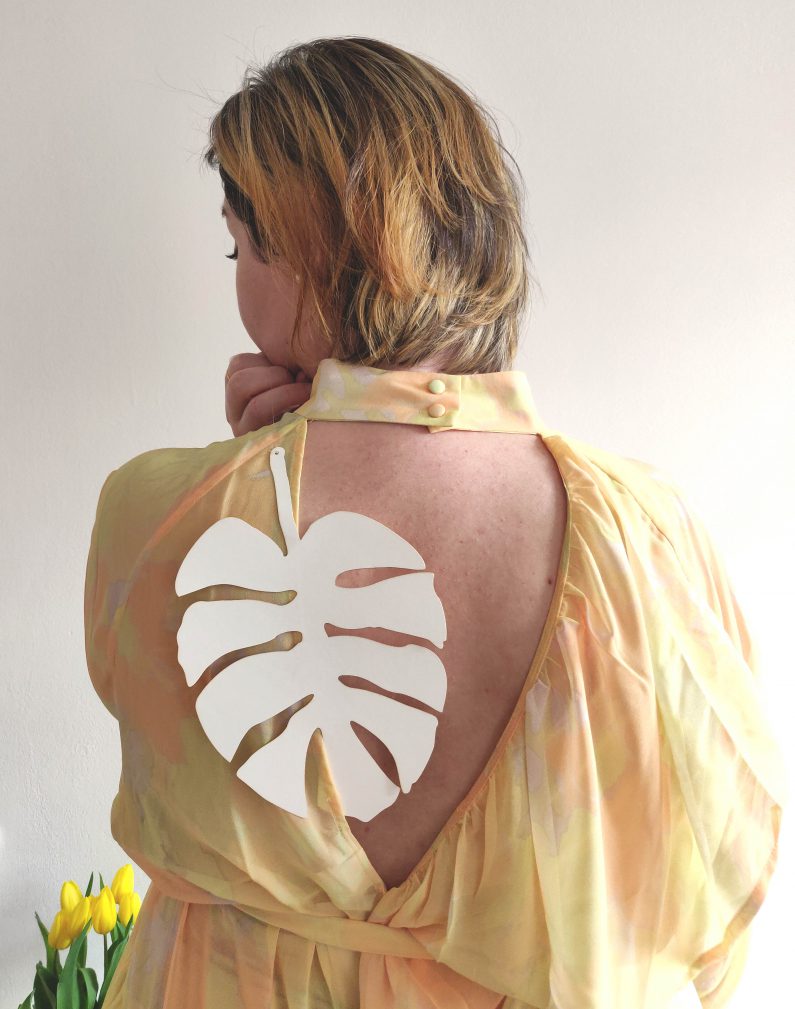 So what I like on its pattern is that there are different yellowish hues of yellow and it was another version of the yellow total match concept. I also loooove the collar neck and its sleeves, so aetherial. I wasn't sure about how the ruffles would look on me (not Ruffles the chips, we all know how those look on my bum haha <3 ) but I thought 'heeey lets trust the designer behind this dress and give it a chance' and you know, because the fabric is so soft and light the ruffles actually helps your movement and the whole outfit looks cool and breezy. I reallly like this dress and I'm sad it didn't work for me snif snif.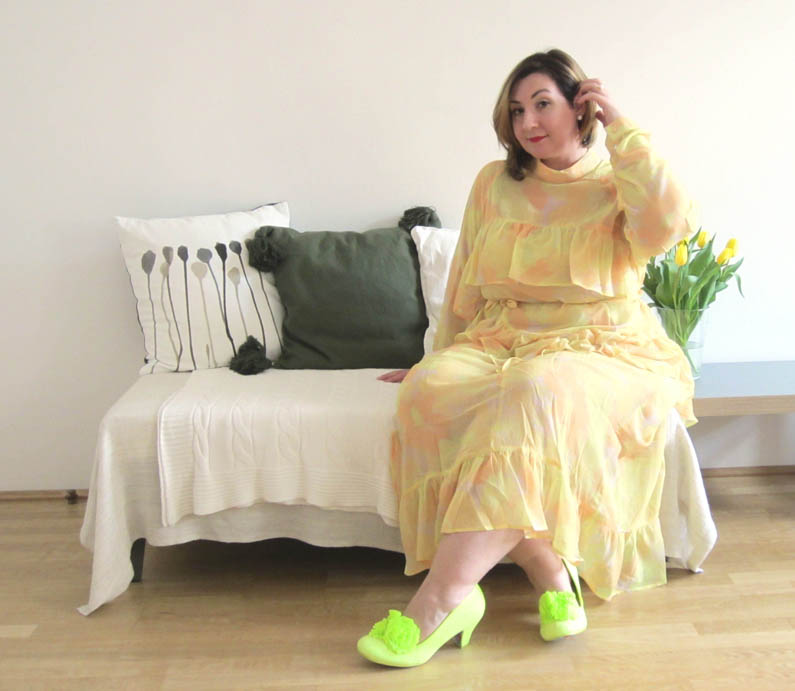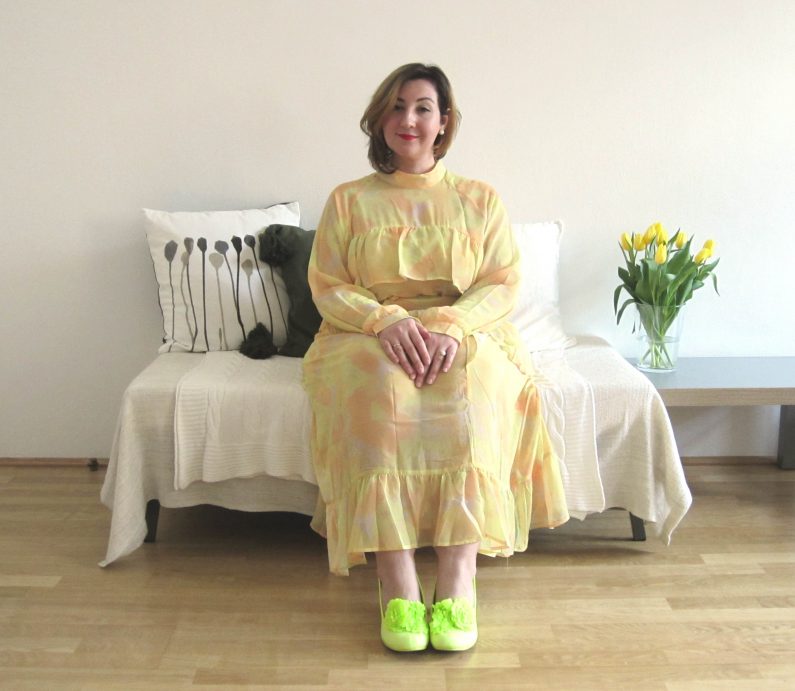 I accessorized this one with pearls (unfortunatelly not real ones haha) and I kept the red lipstick + eyeliner on my make-up. Maybe with this dress a long pair of earrings would also be a match and I saw a couple of pairs in ZARA. Earrings no1 and Long Earrings no2  (I'm sorry I call them no1 & no2 but the models have no name) . And I found some amazing earrings in MANGO as well, you should check them out.
Soooo bottom line I'm kinda sad about this dress, I really wanted this to happen 😛  Aaaaaand I feel that after all this yellow I wore for the past 2 weeks it's time for me to experiment with some other colors as well...I NEED it hahaha...And another funny thing, I feel that if I keep on with my Project I will eventually be fed up of all the dresses and I will just want to wear sweatpants 😛 hmmmm sweatpants with my pumps? hmmmmm...
PS: I'm sorry mom, grandma, OCD friends of mine, steamers and ASOS that I didnt steam the dress, it was too delicate I got scared to 😛
Thank you for being here with meeee! You could always push the small bell button to get a smaaaaaaaall notification message everytime a new post is online!
And pleaseeeee let me know what you think of the dresses so far by leaving a comment bellow!
I cyber pat pat your heads till next time we meet again!
Byyyyye!!!